Installing Ubuntu 16.04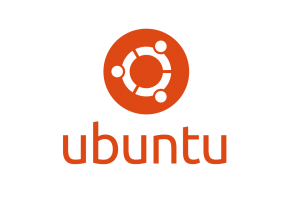 Ubuntu have of course released their flagship LTS version 16.04. This sports systemd as the system and start-up manager. LTS stands for Long Term Support and there is a new LTS version every two years. In installing Ubuntu 16.04 today you will have update support for 5 years This makes LTS the choice of business and commercial users.
Installing Ubuntu 16.04 is quite a simple process and I am sure if you have installed Ubuntu once you will not find it difficult. However, we can run through a simple install now to make sure that we are clear in the basics before moving onto automating installs using preseed files and PXE boot.
---
We will install Ubuntu as a virtual machine or VM. The virtualization host that we are using is KVM. The KVM host is CentOS 7 in this case. It could equally be Ubuntu or any other Linux distribution. It is good though to be able show the complete Linux solution using open source tools from start to finish. I am choosing to install the Ubuntu server rather than the desktop as most of what I teach and work with is Linux in a server environment where the desktop GUI does not come into play. If you want to use this as a guide to install Ubuntu 16.04 desktop then it will work equally as well.
To start the install we have to make sure the ISO file is already downloaded on the KVM host. I have stored it in the main image library in KVM: /var/lib/libvirt/images. This makes it easy to find and permissions will be present for KVM to access the ISO file. In my version of KVM there is not a template yet for 16.04 so I choose Vivid Vervet which is the 15.04 version. I can choose just 512M of RAM and even a 6GB disk will be more than sufficient for the needs of the demonstration. You can always download the ISO file from Ubuntu.
The install process run through effortlessly as you will expect and it does not take long before we can login as our user. However we do want to automate the process and in the next video we will look at how to start building and auto install environment for Ubuntu using preseed files.
For the moment lets make sure we can can get Ubuntu installed in our chosen environment and the video will step you though the process.